Kilcowera Station
Location
90kms south of Thargomindah on the Thargomindah/Hungerford Road (Dowling Track)
Accommodation
Shearer's Quarters, Camp Sites, and Bush Camping
Activities
Station activities vary depending on seasons – Wildflowers in season – diversity of shrubs and trees – bird watching – abundance of wildlife
Airstrip Coordinates
28 degrees 41 min South, 143 degrees 55 min East
Permission: Required to check strip condition; Fees: Nil
Var: 9 E; Elevation 400ft; WAC 3355
Runways 03/21 Red Soil 1200m. 13/31 Red Soil 850m.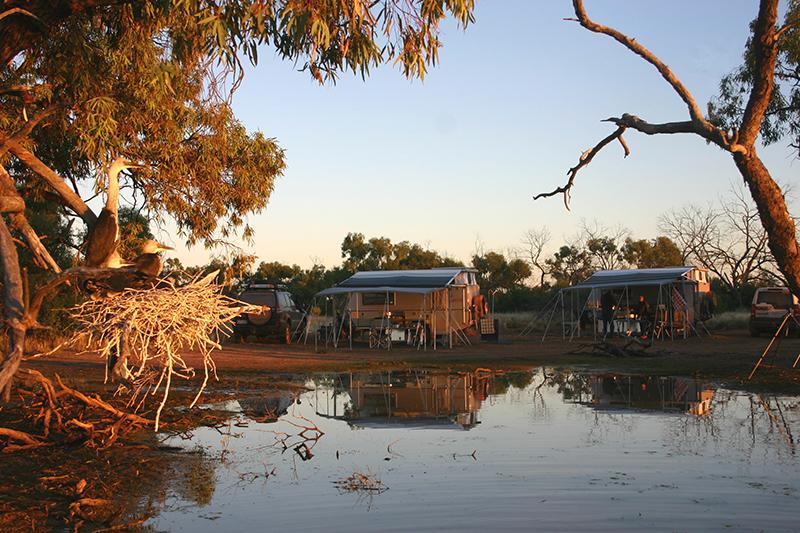 Kilcowera Station is a large organically run Cattle Station, one hour drive (90 kms) south of Thargomindah on the well maintained, mainly gravel, Thargo - Hungerford road and is usually accessible by conventional vehicle as well as 4WD. However, some of the station tracks require a high clearance vehicle.
Private and remote, but still civilised, Kilcowera is a great destination for a week away or as a stopover on your journey through Outback Queensland.
Kilcowera is open to visitors from 1st March through to 31st October. Please ask if you are wanting to visit outside these times as bush camping may be available.
Your Outback adventure starts here with either our guided tours around the property or visitors can explore Kilcowera Farm Stay on various self-drive tours. We provide mud maps, directions, and information for our visitors.
4WD clubs, bird watchers, photographers, artists, campers, naturalists and bushwalkers will all discover the vastness and natural beauty of the Australian Outback.
Your Outback accommodation is provided in our spacious Shearers Quarters which are also ideal for those wanting a venue for meetings, retreats, conferences, weddings, parties, and seminars. Full catering is available if required with bookings made in advance or guests can self cater.
Contact Details
Phone: (07) 4655 4960
Fax: (07) 4655 4003
Web: www.kilcowera.com.au