Old Town Hall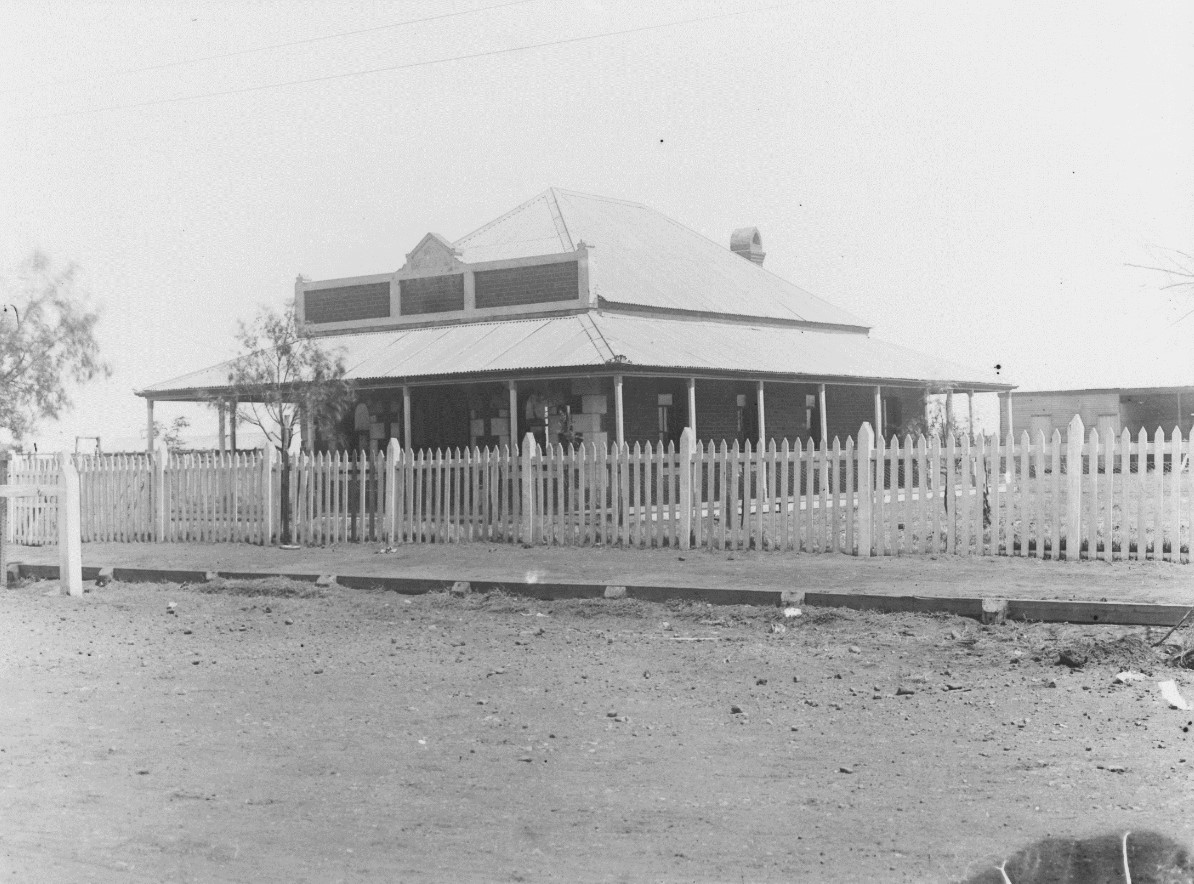 The old Thargomindah Town Hall situated in Sams Street, is made of mud brick, but also incorporates some limestone that was quarried locally. The Hall was built by 1888, and was used as the Town Hall and Shire Chambers until 1936, at which time the Shire Hall and Council Offices 53 Dowling Street were constructed.
The Hall hosted many events, such as celebrating the laying of the Foundation Stone for the Old Thargomindah Hospital on 2nd February 1888. Another one of the main events would have been the Opening of the current Bridge over the Bulloo River in 1929. Prior to the Bridge being opened, the old Cobb & Co Crossing was used, and this was totally un-useable when the River flooded.
After the building ceased to be used as the Town Hall, it became the office for the Rabbit Board. When the Board moved from the building, it became a private residence. It was purchased in 1959 by the Dare family, and remains in their ownership to this day. The residence is not open to the public, and can only be viewed from the road.